November 2017
PROTEO INTERNATIONAL S.r.l. has participated to a conference on nematodes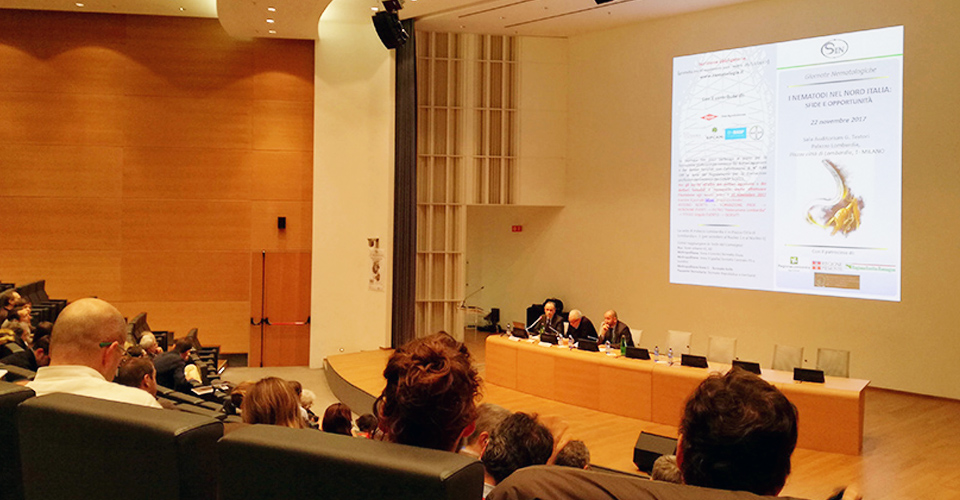 In November 2017 PROTEO INTERNATIONAL S.r.l. has participated to a national conference in Milan focused on nematodes.
The conference has been a good opportunity for discuss about different topics related to nematodes. First of all, there has been an evaluation of the efforts done by national and international surveillance systems with the aim of limiting transportation, proliferation and thus contamination of soils and substrates by nematodes. Then, different examples of infestation, intensity of the damage on various crops and possible solutions have been discussed.
The event has been a good opportunity to increase the attention on a problem which is often under-estimated by the farmers.