OUR PRESENCE IN THE WORLD



PROTEO INTERNATIONAL S.r.l., which is currently present with its products in more than 25 Countries in the world, aims at being a leader in plant nutrition and is expanding into new markets. Continuous innovation is at the core of our competitiveness.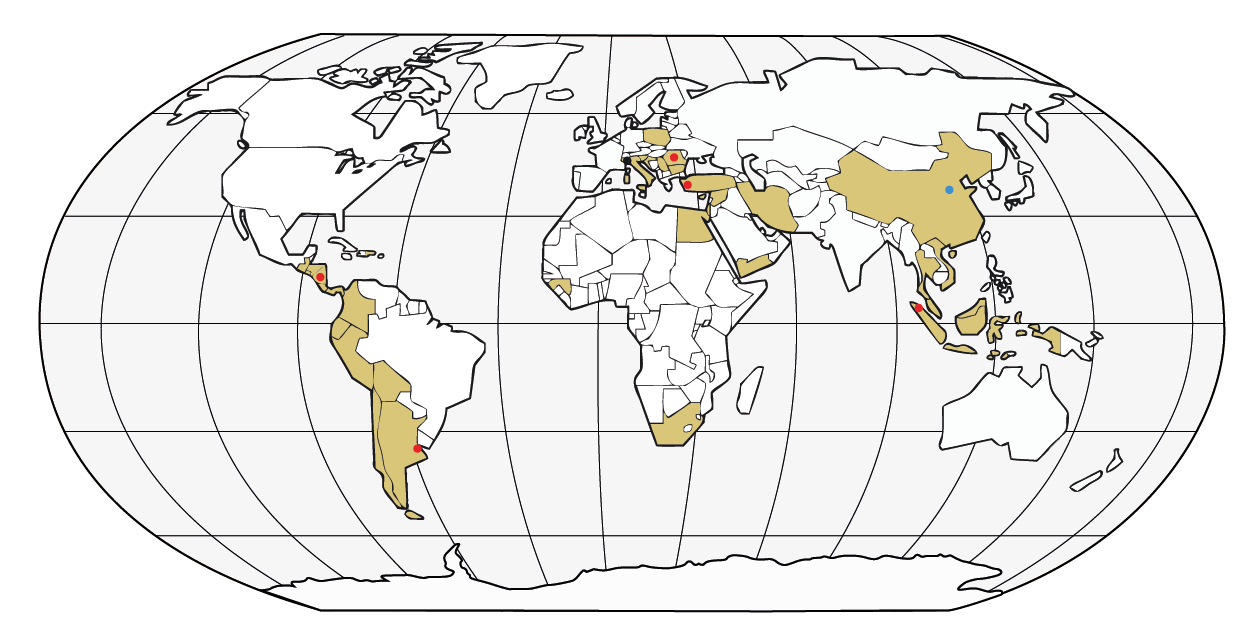 Headquarter
Joint-Venture
Technical-commercial office
Europe: Bulgaria, Cyprus, Croatia, Italy, Poland, Romania, Serbia, Slovenia.
Asia: China, Indonesia, Iran, Israel, Malaysia, Syria, Thailand, Turkey, Vietnam, Yemen.
Africa: Egypt, Guinea Conakry, South Africa.
America: Argentina, Bolivia, Colombia, Costa Rica, Dominican Republic, Ecuador, El Salvador, Guatemala, Honduras, Nicaragua, Panama, Perú.