October 2017
PROTEO INTERNATIONAL S.r.l. has travelled to Indonesia and Malaysia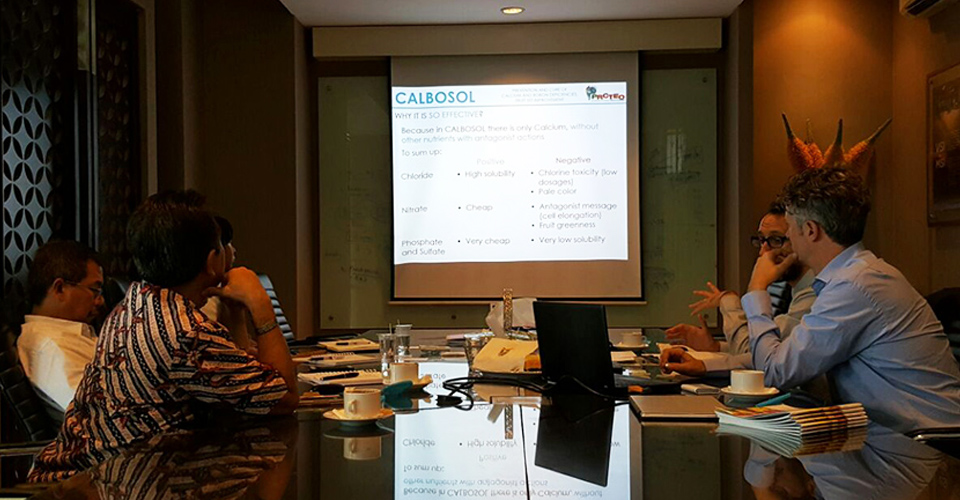 In October 2017 PROTEO INTERNATIONAL S.r.l. has travelled to Indonesia and Malaysia to have preliminary meetings with new potential clients and for visiting historical ones.
Our staff has landed in Jakarta and then has dedicated a few days in round-table meetings with national and international Companies involved in import & distribution of products for plant nutrition, in direct cultivation, and processing and selling of the harvested raw materials. In this part of the Java island, the attention has been particularly posed on products for palm oil, rubber, sugar cane, rice, tobacco, pepper and flower.
After that, our staff has been in Surabaya for meeting other potential clients and in the Nganjuk area for discussing with owners of stock centers, retailers and farmers with the aim of better understanding the feasibility of the business cooperation. Fields of rice and shallot have been visited and also products for onion, chili, tomato, melon, watermelon, coffee, potato, soybean and mango have been evaluated.
Subsequently our staff has flown to Sumatra island, in particular to Medan, for other meetings with interested clients. In the surroundings of the city, in direction of Toba Lake, our staff has visited fields of orange, coffee, cabbage, strawberry, banana and pumpkin.
The second part of the onsite visits has been in Malaysia, in particular in Kuala Lumpur.
Here, our staff has been involved in meeting with historical and potential clients. The attention has been posed particularly on products for palm oil, flower, pepper, tomato, watermelon, mango, leafy vegetables, durian, potato and rice.
During all the meetings attended in Indonesia and Malaysia, both the vision and philosophy of PROTEO INTERNATIONAL S.r.l. and the current product portfolio have been presented and analyzed, also taking into account local market situation (competitors, registration procedures and market price). Together with the distributors, short and long terms strategies concerning business cooperation have been evaluated and discussed.