July 2017
PROTEO INTERNATIONAL S.r.l. has flown to Cyprus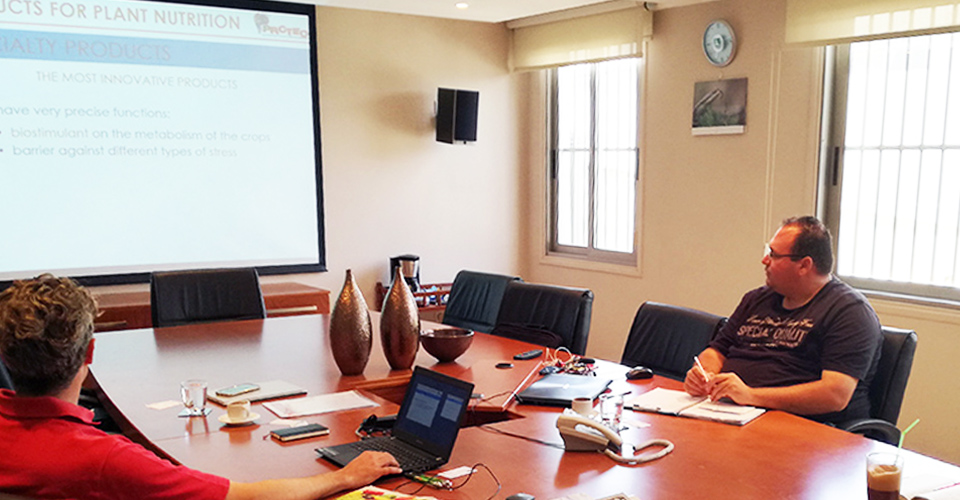 In July 2017 PROTEO INTERNATIONAL S.r.l. has been in Cyprus to have a preliminary meeting with a new potential client.
Our staff, landed in Larnaca, has travelled to Nicosia to introduce the philosophy of the Company and the current product portfolio to the potential local distributor. Meanwhile, the most important crops for the agriculture of the Country (e.g. potato, tomato, cucumber, squash, eggplant, pepper, melon, watermelon, grape) have been discussed, highlighting for each one of them specific needs and critical issues. This has been done with the aim of find punctual solutions for each crop.
Together with the distributor, short and long terms strategies concerning technical assistance and more in general business cooperation have been evaluated.